This is ShadowValleys Nora B of OurHouse a.k.a. "Elle" She was born on March7, 2002 and came to live with us in May of 2002.
We know we will never be big inot breeding. But we believe that we can offer something back to the GSD world by possibly breeding Baron and Elle. Their pedigrees are so well matched.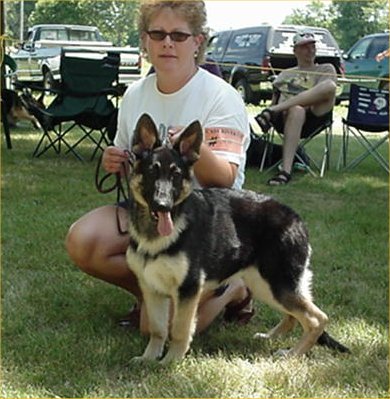 Here is Deb and Elle at a fun
match in the summer of 2002
Elle is about 4 months old.